Transmetrics Secures Multimillion Investment from EIC Accelerator
15.06.2022
Transmetrics is selected amongst 74 of Europe's high potential start-ups that will receive €382 million of grants and investments.
Sofia, 15 June 2022 – Transmetrics, a state-of-the-art AI platform developed exclusively for the supply chain industry, today announces that the company has been selected for investment in the ultra-competitive 2022 European Innovation Council (EIC) Accelerator programme. This funding will further support the development of Transmetrics' unique AI-driven logistics optimization software and international expansion of the company.
The company intends to use the funds to continue to invest in its unique industry-wide technologies through strategic collaborations, organic growth and international expansion, and by developing innovative AI technologies to ensure the logistics networks of today and tomorrow are as efficient as they can be.
"Our team is extremely happy and proud to receive this funding, given the fierce competition. It will allow Transmetrics to accelerate the development of our innovative software, scale our new product and bring economic benefits to this tough market," said Asparuh Koev, Co-Founder and CEO of Transmetrics.
"Having superior technology now is not a guarantee for success in the long term. We've seen a lot of movement in the industry in the past two years and want to be prepared for different scenarios in the near future. This EIC investment gives us the opportunity to do exactly that," added Marc Meyer, CCO of Transmetrics.
Transmetrics is well-known for its successful work with some of the leading logistics companies in the world, such as Kuehne + Nagel, DB Schenker, DPDgroup, Gebrüder Weiss, and more. Transmetrics' software aims to address extreme inefficiencies in logistics. For example, trucks in the EU are driving on average half-empty, wasting economic resources and creating unnecessary emissions, while logistics is responsible for 30% of the world's carbon emissions. Today, logistics service providers are still planning their resources mainly in Excel, based on the experience and gut feeling of planners. Transmetrics' software replaces manual planning with the next generation AI-powered planning.
This year the European Commission selected 74 innovative companies to receive up to €382 million of funding in a combination of grants and investments. Since its launch in March 2021, over 6,000 start-ups and SMEs have sent their ideas and almost 3000 have submitted full applications. The companies announced today were among the 1093 who submitted to the first 2022 cut-off on 23 March and join the 164 companies selected for funding by the EIC in 2021.
About Transmetrics: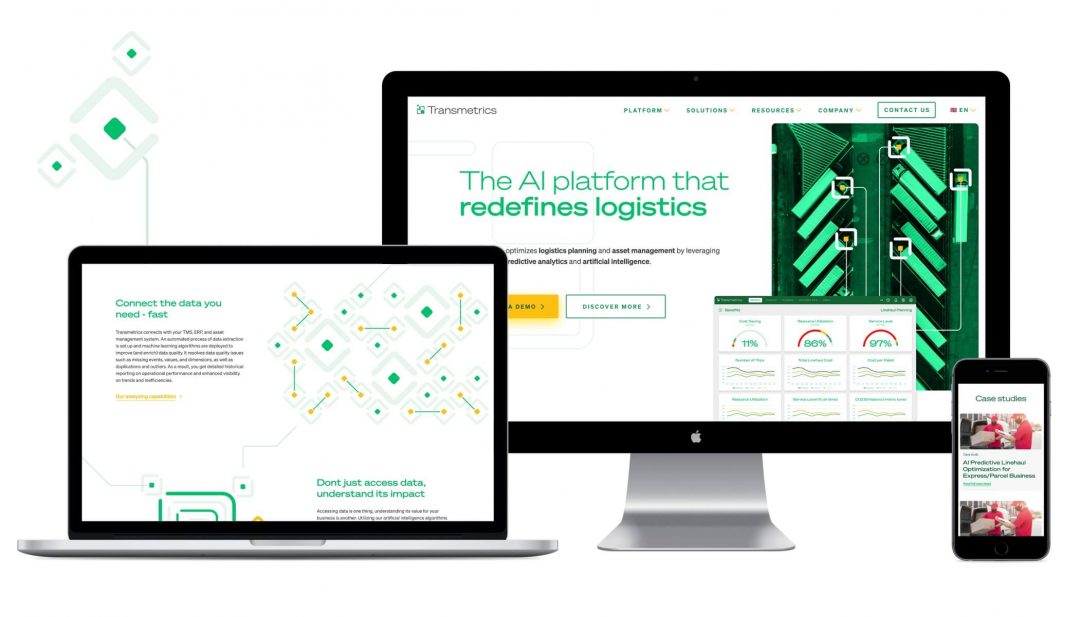 A leading provider of AI solutions for the supply chain industry, Transmetrics optimizes transport planning by leveraging the power of predictive analytics and machine learning. Transmetrics combines the strengths of humans with those of AI, ensuring the highest operational benefits, and reducing the environmental impact of logistics. Its unique approach analyzes, models, and predicts transport flows with very high accuracy. The unrivaled advantage comes from having strong experience in both the technical (Big Data and Predictive Analytics) and domain (Transport and Logistics) areas. Its products have brought significant benefits to the top-tier logistics companies worldwide that have experienced an up to 25% reduction in transport costs while increasing their fleet utilization up to 14% and maintaining high service levels.
About EIC Accelerator:
The EIC Accelerator is part of the European Innovation Council (EIC) pilot program that supports top-class innovators, entrepreneurs, and small companies with funding opportunities and acceleration services. As Europe's flagship innovation program, it provides a budget of €10.1 billion, to identify, develop and scale up breakthrough technologies and game-changing innovations across all EU Member States.